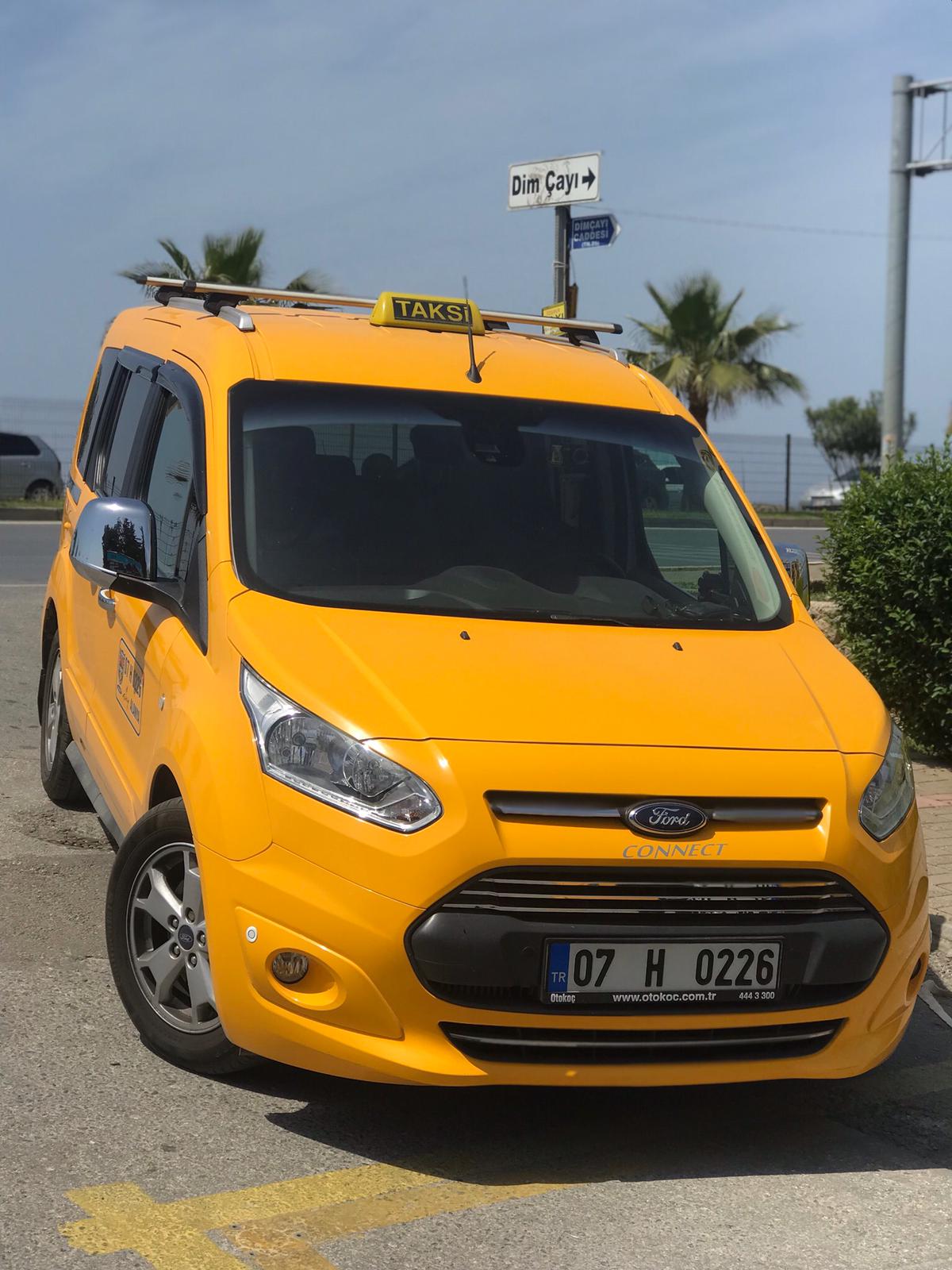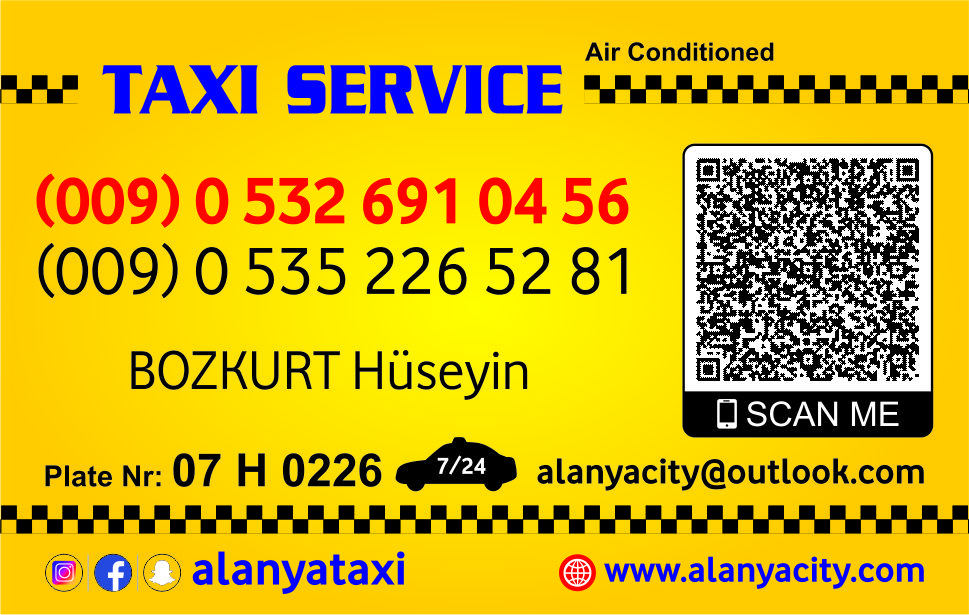 Who is Huseyin Bozkurt?
Let me briefly inform you about myself and my work.
I was born in 1961 in Antalya in Turkey. I am married. I have four childs.
I started working as a taxi driver in 1990 operating at the Grand Kaptan Hotel in Alanya. I have been operating as a taxi driver near the Grand Kaptan Hotel since 1990.
I invite you here if you want go to the foreing country for a nice holiday. You would choose Turkey for it.
By the way you will contact with me when you came to Alanya or before arrive to Antalya airport in Turkey. I am at your service I will take you from the airport. You will find my contact details.
Thanks.
Phone: (009) 0 532 691 04 56 - (009) 0 535 226 52 81
Address: Tosmur Taxi, Grand Kaptan Otel 07400 Alanya/Antalya - Turkey
E-Mail: [email protected]
Transfer Details
* Ask to me for other service
* The belowing some prices for from Tosmur Alanya - in front of the Grand kaptan otel
| TOURS (Going and Returning) | Fee |
| --- | --- |
| Alanya - Antalya Airport | 150 € |
| Alanya - Gazipaţa Airport | 60 € |
| 1 Day Castle, Dimcayi, Dim Cave | 50 € |
| 1 Day Mountain Tour (Plateu) | 60 € |
| 1 Day Side (Museum) | 70 € |
| 1 Day Manavgat (Waterfall) | 70 € |
| 1 Day Aspendos Antic Theather | 90 € |
| 1 Day Kursunlu, Duden Waterfalls | 100 € |
| ONLY Going or Return               | Fee |
| --- | --- |
| Alanya - Antalya Airport | 90 € |
| Alanya - Gazipaţa Airport | 35 € |
| Castle | 15 € |
| Dim Cayi (Dim River) | 15 € |
| Dim Cave | 15 € |
| Side | 50 € |
Note:Our price is only for Max. 4-5 persons Please ask me about the price for transfer if you are more than 4 persons